ResMed AirMini Mount System
Bedside mount designed for secure storage of your ResMed AirMini Device.
You will get three different options.
One can slip under your mattress and store the machine on the side of your bed
One can hoop over your bed frame or bed head
One can be screwed to a wall
Once you have chosen your storage method, simply click and connect.
Why buy from Sleep Right Australia?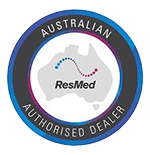 Money Back Guarantee*
ResMed Masks 14 days
ResMed Machine 30 days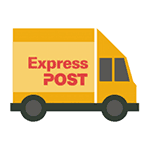 Free Express Post
on ResMed Masks & Machines within Australia

Easy Payment Plans
choose from Certegy ezi-pay, AfterPay or Zip Pay
Free Equipment Review
online personalised review of your current or new equipment
When the AirMini is left on its own, it is likely to move around through the night because of its small size. The Bedisde mount system is designed to keep your device securely in place throughout the night.
The Bedside mount, designed for secure storage of your ResMed AirMini, comes with three different connections.
One of the connections is a slip you can put between your bed and bed frame with a connector on the end. This will allow your device to sit on the side of your bed, without the need of a bed side table.
The second connector is a hoop like device which you can connect to your bed frame or to your chest of drawers. Simply put the hook over where you want the device, then click and connect.
The third connector is a bracket you can screw onto a wall. Once it is screwed to the wall you can click and connect your device.
The three brackets are great if you are using the device as your frontline therapy device. You can have one of the braces set up at home, then have one of the other connectors in your caravan or wherever else you need it.
Dr SleepRight says:
This is a welcome addition to the AirMini family of products. Obviously with such a small machine, it is prone to be pulled around during the night when you move. The bracket will now hold the device securely inplace so you're not continually wandering where your device is.
The brackets will also mean you can try some different things out with how you store your machine. We have a lot of CPAP users who like to have the hose coming from above them. An example of this being useful may be storing the AirMini on your bedhead.
We rate this accessory very highly and so do our patients.