Why buy from Sleep Right Australia?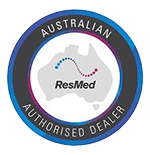 Money Back Guarantee*
ResMed Masks 14 days
ResMed Machine 30 days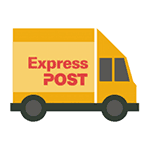 Free Express Post
on ResMed Masks & Machines within Australia

Easy Payment Plans
choose from Certegy ezi-pay, AfterPay or Zip Pay
Free Equipment Review
online personalised review of your current or new equipment
If you are a ResMed AirFit N10 user, this package is the ideal way of revamping your current mask into looking fresh and new. The replenishment of certain parts of your AirFit N10 means that your mask will remain in good condition and operate at its best ensuring you receive reliable and effective CPAP therapy.
This package consists of;
Headgear for your ResMed AirFit N10.
A pair of ResMed AirFit N10 magnetic clips.
One ResMed AirFit N10 cushion.
The SoftEdge headgear used for the N10 nasal mask is sleekly designed and generates fewer facial marks than previous models. Headgear for the N10 is available in both standard 'for him' and small 'for her.'. It is created with fabric so it gently sits on the face and fastens securely to the frame.
Magnetic clips to create ease of putting your mask on and taking it off are included also. These clips are used to connect your frame and headgear together ensuring that everything works as one. This innovatively designed magnetic clip feature makes the AirFit N10 both convenient and easy to assemble.
A cushion of either a small, standard or wide size is also included within this pack. The AirFit N10 nasal cushion utilises SpringAir technology to deliver a soft feel, while also providing a secure seal. You can be assured a sound night of rest with this comfy nasal cushion.
The ResMed AirFit N10's lightweight design and soft texture help make it a great CPAP Nasal mask which caters to a variety of facial types. Overall this package deal equips you with replacement parts to ensure your mask is delivering you effective CPAP therapy. You can generate the longest possible wear out of your mask with this specifically designed package deal for the ResMed AirFit N10 nasal mask.
Note: Not a complete mask.