Why buy from Sleep Right Australia?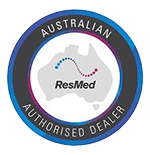 Money Back Guarantee*
ResMed Masks 14 days
ResMed Machine 30 days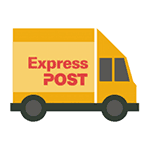 Free Express Post
on ResMed Masks & Machines within Australia

Easy Payment Plans
choose from Certegy ezi-pay, AfterPay or Zip Pay
Free Equipment Review
online personalised review of your current or new equipment
The ResMed S9 AutoSet™ APAP is a CPAP device that has the capability to recognize the difference between obstructive and central apnea events, an important feature that ensures the patient receives the appropriate therapy and pressure. ResMed S9 AutoSet APAP also provides a comfort feature called expiratory pressure relief (EPR), that allows the pressure to drop during exhalation. The S9 AutoSet™ continuously monitors breathing using a sophisticated flow-based algorithm, which adapts the pressure for each and every breath, always delivering the lowest therapeutic pressure needed to overcome any apnea or hypopnea (shallow breath).
Lower hour (Under 2000 hours) device with a 1 year In-house warranty. As with all our reconditioned CPAP and BIPAP machines, this unit comes with our CL Refurb Certification which ensures that the device has been properly cleaned and tested by a licensed Respiratory Therapist. Your purchase also comes with free qualified support which is offered for the life of your equipment.
ResMed S9 AutoSet APAP Features
Select between APAP or fixed CPAP, with or without EPR.
AutoSet algorithm auto-adjusts to maintain optimal therapy pressure.
Enhanced AutoSet algorithm with central sleep apnea detection.
Climate Control maintains ideal humidification according to real-time environment.
Quiet motor provides sleep apnea therapy without disturbing noise.
Easy-to-use controls and color LCD make menu navigation simple.
SlimLine™ and ClimateLine™ tubes are exceptionally slim and lightweight, virtually eliminating tube drag.
Comes with carrying case