Why buy from Sleep Right Australia?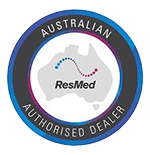 Money Back Guarantee*
ResMed Masks 14 days
ResMed Machine 30 days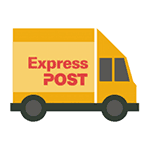 Free Express Post
on ResMed Masks & Machines within Australia

Easy Payment Plans
choose from Certegy ezi-pay, AfterPay or Zip Pay
Free Equipment Review
online personalised review of your current or new equipment
Anytime moisture sits in a confined space, you risk the chance of growing mold or algae. It is designed with a cylindrical shaped brush for scrubbing which can be swapped with a tubular sponge for drying the hose. The sturdy carbon fiber stem comes in 3 parts which can be easily assembled and taken apart for easy storing. With the 2 and 1 CPAP hose Brush you can thoroughly clean and dry your hose in minutes before use.
Features:
Brush made with soft nylon bristles
Includes tubular shaped sponge for drying
Fits Slim and Standard hoses
Stem made with sturdy