ResMed AirFit F10 For Her
The ResMed AirFitTM F10 for Her full face mask is a comfortable and reliable mask, a continuation of ResMed's quality, only with a more compact design. Designed specifically for women,the AirFit F10 For Her features an open design and is a good performer. It has classy pink accents and a smaller size range making it perfect for our female patients.
Full Face Mask (some parts compatible with Quattro Air series) Sizes XS, S, M
ResMed AirFit Series 14 Day Money Back Guarantee*
Why buy from Sleep Right Australia?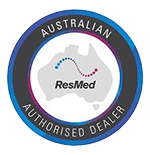 Money Back Guarantee*
ResMed Masks 14 days
ResMed Machine 30 days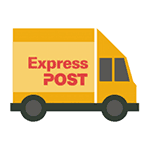 Free Express Post
on ResMed Masks & Machines within Australia

Easy Payment Plans
choose from Certegy ezi-pay, AfterPay or Zip Pay
Free Equipment Review
online personalised review of your current or new equipment
The ResMed AirFit F10 for Her full face mask has the comfort and reliability you come to expect with ResMed masks, but it is a much more compact design! The AirFit F10 for Her, the female version of the AirFit F10 — performance and design features... but with classy pink tones and an adjusted, smaller size range.
With nothing on the forehead, your line of sight is not prohibited meaning you can wear glasses while wearing your mask. Perfect for those who read or watch TV in bed.
The AirFit F10 for Her is our lightest and our quietest full face mask. The studies ResMed conducted showed the F10 ranked favourably for comfort, seal and noice (or lack of). On top of this, no more clumsy clips, which makes it extremely easy to use and adjust.
Key features
Superior comfort. The AirFit F10 for Her is lightweight and small, making it more comfortable to use on a nightly basis. The Spring Air™ cushion is comfortable and sits softly on your face. The SoftEdge™ headgear features slimmed-down straps  meaning less facial marks and more comfort.
Proven performance. The unique headgear and frame work in unison to provide superior performance and stability. A recent study revealed patients unanimously preferred the AirFit F10 over the former market-leading full face mask.
Easy to use. With only four parts, the AirFit F10 for Her is fast and easy to clean and reassemble.
Super quiet. Circular diffused vents gently redirects exhaled air away from your partner — creating a peaceful, quiet sleeping experience.
Built-in convenience. The quick-release elbow has buttons on the side which allow you to easily detach the mask from the tubing, for more convenience when rising during the night without removing your mask.
Dr Sleep Right says: 
The For Her ranges of mask have been a great addition by ResMed. The F10, without the clumsy clips is extremely easy to use. It is soft, quite and comfortable and has been extremely popular with our patients.