When using CPAP therapy, in particular at the change of seasons, you may notice more moisture in your CPAP tubing. There are humidifier settings within your machine and things you can do to reduce effect this may have on your overall therapy.
There are 2 reasons why you may want to change your humidifier settings on your humidifier:
1) To optimise your comfort
2) To minimise the power output of the machine
It is important to know that there are no right or wrong settings with the humidifier it is purely designed to make the CPAP experience more comfortable.
The ResMed AirSense 10 device has an automatic humidifier setting which will regulate itself based on the relative humidity of the environment around you. This is based around what ResMed believes to be optimal humidity settings. Of course, each person is different, so custom changes are available to the humidifier settings.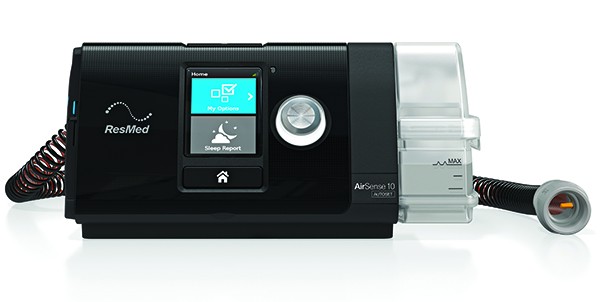 The attached video shows you how to get out of Auto humidity mode and into manual mode. Within this mode, you have the ability to change the moisture setting and also the temperature of the tube.
If you are using a battery to power the machine and you are conscious of using too much power, we suggest turning the humidity setting to 0 (or off) and the tube temperature to off.
Manually adjusting your humidity settings will take some trial and error to find the optimal settings. Keep in mind, as the seasons change, the need for humidity may change too.
If you are having trouble changing your humidifier settings, we can access the settings within your machine remotely using ResMed's AirView software. Within this software, it will also tell us the relative humidity within your room, which will help guide us on how best to adjust your humidity settings.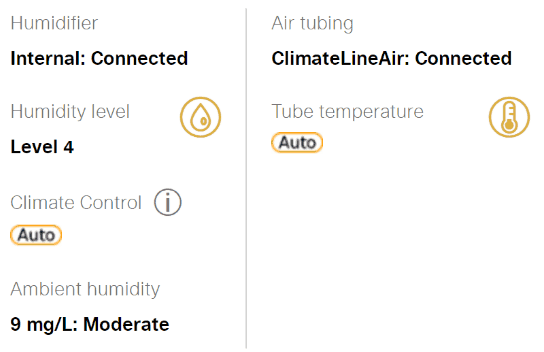 You may also find that changing your settings may result in water getting in your tube. If this happens, you want to turn the moisture level down and/or the tube temperature up.
Furthermore, if you are sleeping in a cold environment, the tubing may find it difficult to heat. This can be negated with a tube cover or by having your tube sit underneath your covers.
If you need to replace your AirSense 10 Heated Tube or AirSense 10 Humidifier, Click here.
If you are having any issues with your humidifier settings, please call us on 1800799950, email us at info@sleepright.com.au.