Convenient and effortless, everything is done for you with a ResMed AirTouch F20 CPAP mask cushion subscription.
You can rely on having a clean replacement cushion at hand every time you need it.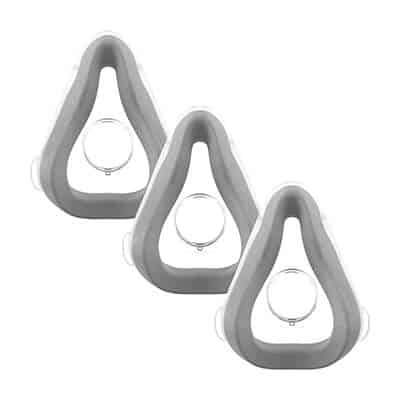 For your CPAP mask to work properly, the cushion needs to be replaced every 4 weeks. If not, it can become loose and leak pressure. It can also hold a build-up of germs despite daily cleaning.
Allow us to do the thinking and send the cushion to you when you need it.
A CPAP mask cushion subscription means you'll never forget.
There's no thinking involved! It will all happen automatically.
How will it work?
Currently you need to remember to order your replacement cushions and then once you've placed the order, it takes a couple of days before they are delivered.
 Here's a better solution…
When you choose an AirTouch F20 subscription, we'll send you a package of CPAP mask cushions every three months, so you always have replacements handy.
It's the same price as buying the cushions individually, only the process is done automatically for you.
For only $99 you'll receive a 3-month supply of cushions, and they'll be delivered direct to your door without you having to think.
And delivery is FREE, too!