Why buy from Sleep Right Australia?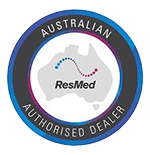 Money Back Guarantee*
ResMed Masks 14 days
ResMed Machine 30 days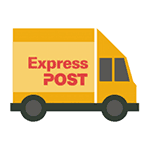 Free Express Post
on ResMed Masks & Machines within Australia

Easy Payment Plans
choose from Certegy ezi-pay, AfterPay or Zip Pay
Free Equipment Review
online personalised review of your current or new equipment
If you currently own or use a ResMed Quattro Air mask, then this package deal is just the thing you need to breathe life back into your mask and keep it performing at its peak. By replacing old and worn out pieces with the new ones found within this pack you are providing yourself with the security of knowing your mask is operating efficiently and you are therefore receiving the best CPAP therapy possible.
This package is comprised of;
A ResMed Quattro Air cushion.
ResMed Quattro Air headgear.
In receiving this pack, you will get a cushion for the ResMed Quattro Air mask. Size can be selected from either Large, Medium, Small or Extra Small. For an efficient and fast changing process, the Quattro Air cushions can simply snap in and out of place of the frame making changing and cleaning your cushion as simple as can be. The cushion for the Quattro Air incorporates ResMed's dual-wall SpringAir technology resulting in less facial pressure and a strong, secure seal. Maximum comfort is assured as the soft textured cushion sits softly upon the face in a light-weight, supported design.
The headgear for the ResMed Quattro Air is also pertained within this package. Headgear choices of both 'for her' pink and 'for him' blue are available to ensure you receive the correct fit. The headgear attaches to the Quattro Air frame by hooking onto it with the headgear's slimline designed, Velcro straps. This makes fitting and removing the mask a quick and no-fuss process. The SoftEdge design used for the headgear means you will receive a sound and comfortable night's sleep.
This package deal specifically designed for your ResMed Quattro Air means you can be assured of receiving the longest wear possible out of your mask. The length of your masks lifespan can easily be extended by continuously replacing selected parts of your mask.
Note; This is not a complete mask.