Soft, light and simple. It feels like it's barely there!
The Swift™ FX is soft, light and simple. It feels like it's barely there!
Minimal contact on the face and unobtrusive design make therapy less intimidating and easy to accept.
Simple, soft and stable
Stays in place when the patient moves
Designed for optimal compliance
Instant, intuitive fitting
Stable at high pressures
Why buy from Sleep Right Australia?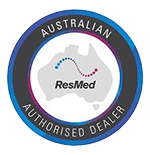 Money Back Guarantee*
ResMed Masks 14 days
ResMed Machine 30 days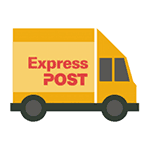 Free Express Post
on ResMed Masks & Machines within Australia

Easy Payment Plans
choose from Certegy ezi-pay, AfterPay or Zip Pay
Free Equipment Review
online personalised review of your current or new equipment
Key features
Smart. The Swift FX is easy fitting and has smart technology allowing it to fit easier to your face
Maleable. The Swift FX's double layered pillows and flexi cushion are designed to maintain seals with your face while allowing movement
Hardly noticable. Minimalism reinforces the sense of freedom.
Dr Sleep Right – The nasal pillow masks are not in your line of vision which makes the mask feel less claustrophobic Is also a great mask for patients with facial hair.
Resmeds Description
The ResMed Swift™ FX nasal pillows mask often leaves people wondering if they are wearing a mask at all. It combines super-soft materials with  minimalist appearance.  Swift FX covers a small part of the face, delicately adjusting to unique contours of your face and muscle movements. Ease of use and maximum comfort allow a real feeling of freedom, regardless of body position. You can rely on the ResMed Swift FX.