Australia's industry leader in sleep apnea equipment and at-home sleep studies reveals…
How You Can Increase Your Comfort, Optimise Your CPAP Treatment, And Always Breathe The Cleanest Air… With GUARANTEED Results Available At Our Clinic!
Experience The CPAP Maintenance Program At Sleep Right Australia RISK FREE Today… PLUS: You Get A FREE Gift Worth Over $45 If You Sign Up For A Consultation Today!
[twocol_one]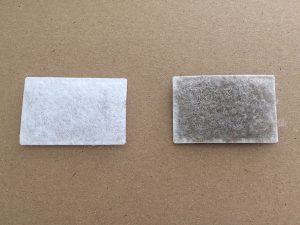 [/twocol_one]
[twocol_one_last]
Book a Consultation At Sleep Right Australia's Wangaratta Clinic
Provide Your Information Above To Schedule A CPAP Maintenance Or Treatment Consultation.
[/twocol_one_last]
When's The Last Time You Had Your CPAP Machine Checked?
It's easy to ignore routine maintenance and upgrades for your CPAP machine.
That is… until you wake up with a dry mouth, embarrassing marks all over your face, you notice how dirty the filter is… or one day your machine simply stops working.
Fortunately, for those of us who have more important things on our minds than our CPAP maintenance and equipment upgrade schedule…
Sleep Right Australia Just Made It Way Easier To Keep Your CPAP Machine In Top Shape!
The friendly and professional experts at Australia's leading clinic for sleep apnea equipment and in-home sleep studies are standing by today to answer your questions, help you select the right equipment and upgrades, and make maintaining your CPAP machine a hassle-free process.
This is incredibly important because…
CPAP Maintenance And Equipment Upgrades Protect Your Health And Safety!
While the latest CPAP technology can put an end to a lifetime of restricted breathing, window-rattling snoring, and discomfort for both you and your partner… your equipment can't do its job if it's not properly taken care of.
Worn-out headgear, leaky masks, and other ill-fitting equipment makes it hard to fall asleep, leaves marks on your face, and causes you to wake up with a dry mouth. But CPAP maintenance and equipment upgrades are about more than your overnight comfort…
Did you know that CPAP machines that aren't hygienically maintained… and outdated equipment that no longer fits properly or holds its seals could result in:
Decreased daytime energy…
Metabolic disorders…
Heart arrhythmia…
Respiratory illness from exposure to harmful bacteria…
And ultimately, less effective sleep apnea treatments!
Don't put yourself at risk for these 100% AVOIDABLE health issues…
Trust Our Experts To Take Care Of All Your CPAP Equipment Maintenance, Upgrade, And Service Needs For You!
Let us do all the work for you, so you can always be sure your equipment is working properly. We'll check your gear, fix any issues you may be having with your equipment, give you access to the latest equipment upgrades like remote monitoring systems, and much, much more so you can…
Sleep safe and sound knowing your equipment is working the way it should be to treat your sleep apnea…
Have an up-to-date history of your breathing and sleep patterns via the latest remote monitoring technology… so you can optimize your treatments without ever having to leave the comfort of your own home…
Easily maintain your health and comfort as a sleep apnea sufferer with the masks, quiet and compact machines, and most advanced ResMed equipment that's always in stock at our clinic…
Avoid exposure to harmful bacteria resulting from poorly maintained CPAP equipment…
And much, MUCH more!
PLUS… with our exclusive 3 month maintenance program, you can FINALLY…
Effortlessly Monitor, Maintain, And Upgrade Your CPAP Equipment For Optimum Treatment Of Your Sleep Apnea!
INTRODUCING:
3 Month CPAP Maintenance Program
Available ONLY At Sleep Right Australia
When you join our premier 3 month maintenance program you'll have access to:
30-Minute Personalized Appointments with our CPAP equipment specialist who has over 5 years of experience with CPAP machines and will carefully listen to your concerns, troubleshoot your machine, and efficiently solve your problem and ensure your equipment fits and works correctly… so that you can eliminate your risk for health issues associated with sleep apnea and wake up feeling refreshed.
Remote Monitoring Reports that automatically receive data about your specific breathing and sleep apnea issues… and are delivered to your GP or specialist to ensure you receive the most accurate and targeted treatment for your specific sleep apnea symptoms.
Machine Maintenance And Service to remove bacteria buildup that leads to health problems, fix any issues you're having with your machine, and recommend appropriate upgrades to make sure you don't end up with outdated equipment that can't effectively do its job.
5% OFF Future Purchases And Consults PLUS Exclusive Quarterly Member Discounts for everyone who joins our maintenance program… You'll save money on all the latest equipment and services that will keep you healthy, happy, and well-rested for years to come.
GUARANTEED Results And Money-Back Promise on ALL consult services at Australia's leading centre for sleep apnea equipment maintenance and service. We guarantee you'll leave satisfied with the service you receive from our friendly and helpful staff who put your health and safety first…
Don't Just Take My Word For It… Read What Others Have To Say About Sleep Right Australia's Services:
Great company to deal with. Andrew is very helpful and gives excellent service. A happy customer. A, Euroa

I was happy to find someone that allows you to pay the machine off over time. T, Albury

My new Resmed AirSense10 is working well! 7.8 hours sleep! 1.1 events! Feeling refreshed this morning! Thank you Andrew! M, Mansfield

I first went to see Andrew at Sleep Right after falling asleep at the wheel of my car and it was one of the more sensible things I have done. After discovering the extent of my sleep apnoea ( through a night home visit) Andrew was able to fit me out with a CPAP machine and even spent time trying to get the best mask arrangement for me. This was followed by regular monitoring of how I am going along with checks of my machine and other advice from time to time. I have found the personal service to be first class and Andrew is always available at quite short notice. I have no hesitation at all in recommending Andrew and Sleep Rights services and support. They are professional, personal and have made a difference to my quality of life. M, Mansfield
PLUS: Never Miss A Breath With The ONLY CPAP Maintenance Program That Delivers New Filters Directly To Your Doorstep Every 3 Months!
This is unlike ANY OTHER maintenance program offered by other CPAP machine service providers in Australia.
On top of the personalized service, the latest equipment and remote monitoring technology, expert machine cleaning and troubleshooting, discounts, and GUARANTEED results…
You'll AUTOMATICALLY receive fresh filters every 3 months to keep your machine functioning smoothly and to give you the best possible air quality.
Join our quarterly maintenance program, and we'll send you new filters every 3 months on demand so you'll never forget to swap out a filter and face the wrath of bacteria buildup again…
Sign Up Or Call to Book Your Consultation To Learn More.
You don't have to say "yes" today. You don't even have to pay us any money!
Simply provide your information in the form at the bottom of this page or stop by our office today and learn how our quarterly maintenance program could save you money, keep your machine working properly, make it easy to change your filters, and keep you comfortable and healthy!
PLUS… Schedule Your Consultation Today And INSTANTLY Receive $45 Worth Of Cleaning Supplies Absolutely FREE!
If you sign up for your maintenance program consultation today, you'll also get a CPAP cleaning pack valued at $45 for FREE when you come in for your consultation!
This cleaning pack is our free gift to you just for stopping by and includes:
Tube brushes
Wipes
Filters
Even if you decide the maintenance program isn't right for your situation, these supplies valued at $45 are yours to keep.
Don't Wait Until It's Too Late.
Schedule Your Consultation Today… And Keep Sleeping Right With A CPAP Machine That Always Performs At Its Best!
(Provide Your Information Below To Schedule Your Consultation)
Experience Our 3 Month CPAP Maintenance Program With ZERO Risk.
Stop By Or Sign Up Today For A Consultation… And You'll Also Get A Cleaning Pack Worth Over $45 As Our Way Of Saying "Thanks"!