RESMED S9 CPAP MACHINE UPGRADE OFFER
$448 Off RRP between October and December 31st 2012 for any trade in.
Sleep Right Australia have just announced a special offer for people looking to upgrade their CPAP machines.
The new ResMed S9 is the most superior product on the CPAP market and between October 1st and December 31st 2012 we are offering a special upgrade deal.
WHY UPGRADE?
Patient feedback has suggested that this is, by far the quietest machine on the market.
The Screen makes the S9 incredibly easy to use and evaluate data from home including AHI, leakage and mask fit.
Smaller, sleeker design for the bedroom
The humidification technology works. The custom built heated tube and H5i technology make this the most comfortable in terms of humidification
We used to stock Respironics and Fisher & Paykel products but we have gone with ResMed because their products and services are far superior. We would make a lot more money selling the other gear but using the best equipment is essential to your therapy.
We are offering refundable trials of the product so you can try it before you by.
Contact Sleep Right Australia today to experience the new S9 ResMed series!
This is a great offer and the S9 will not disappoint!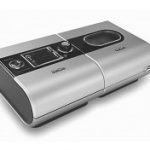 With every trade-in we are offering a free humidifier and free extended 5 year warranty worth $448.
This means a AUTOSET device, which would RRP at $2547 is now $2099
This means the S9 ELITE fixed pressure device, which would RRP at $1647 is
now $1199.
** REFUNDABLE TRIALS OF THESE DEVICES ARE AVAILABLE **