Medistrom Pilot 12 Plus Lite CPAP Battery
New Medistrom™ Pilot-12 Lite – revolutionary small Backup Power Supply/ Portable Travel Battery for Philips Respironics, DeVilbiss, and other 12V PAP Devices.
Compatible with
Phillips Respironics S60 System One – Phillips Respironics Dreamstation – DeVilbiss IntelliPAP devices – HDM Z1 Auto
Pilot 12 User Guide
Why buy from Sleep Right Australia?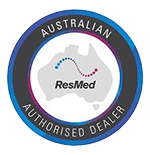 Money Back Guarantee*
ResMed Masks 14 days
ResMed Machine 30 days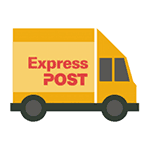 Free Express Post
on ResMed Masks & Machines within Australia

Easy Payment Plans
choose from Certegy ezi-pay, AfterPay or Zip Pay
Free Equipment Review
online personalised review of your current or new equipment
The Pilot-12 Plus is compatible with 12V PAP devices such as the Philips Respironics, DeVilbiss. While using the Pilot-12 Plus as a permanent power backup device, you can rest assured that you won't be woken in the middle of the night to find that your machine is not running. If the power is interrupted at night, your machine will drive power from your Pilot-12 PLUS without any interruption to your devices.
Medistrom™ Pilot 12 PLUS Features
• Compatible with Phillips Respironics S60 System One, Dreamstation,
DeVilbiss IntelliPAP devices and HDM Z1 Auto
• FAA Compliant
Pilot-12 Plus can be also used as a PORTABLE BATTERY during travel. This is perfect for situations where power isn't readily available such as camping, road trips and during air travel.
Additional information
Compatible with

Phillips Respironics S60 System One, Dreamstation,
DeVilbiss IntelliPAP devices and HDM Z1 Auto