Why buy from Sleep Right Australia?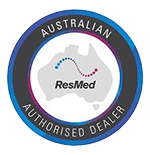 Money Back Guarantee*
ResMed Masks 14 days
ResMed Machine 30 days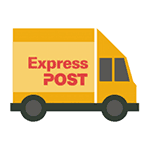 Free Express Post
on ResMed Masks & Machines within Australia

Easy Payment Plans
choose from Certegy ezi-pay, AfterPay or Zip Pay
Free Equipment Review
online personalised review of your current or new equipment
This premium quality aromatherapy reversible Memory Foam CPAP Pillow not only reduces mask leaks but also introduces a new level of comfort by incorporating aromatherapy within a pillow. CPAP users often face a dilemma: CPAP machine is working well, the mask fits great, but the sleep quality may remain poor. What many CPAP users forget to take into consideration, is the right choice of pillow. No matter how well the CPAP therapy is set, achieving a deep relaxing sleep without the right pillow may seem very difficult task.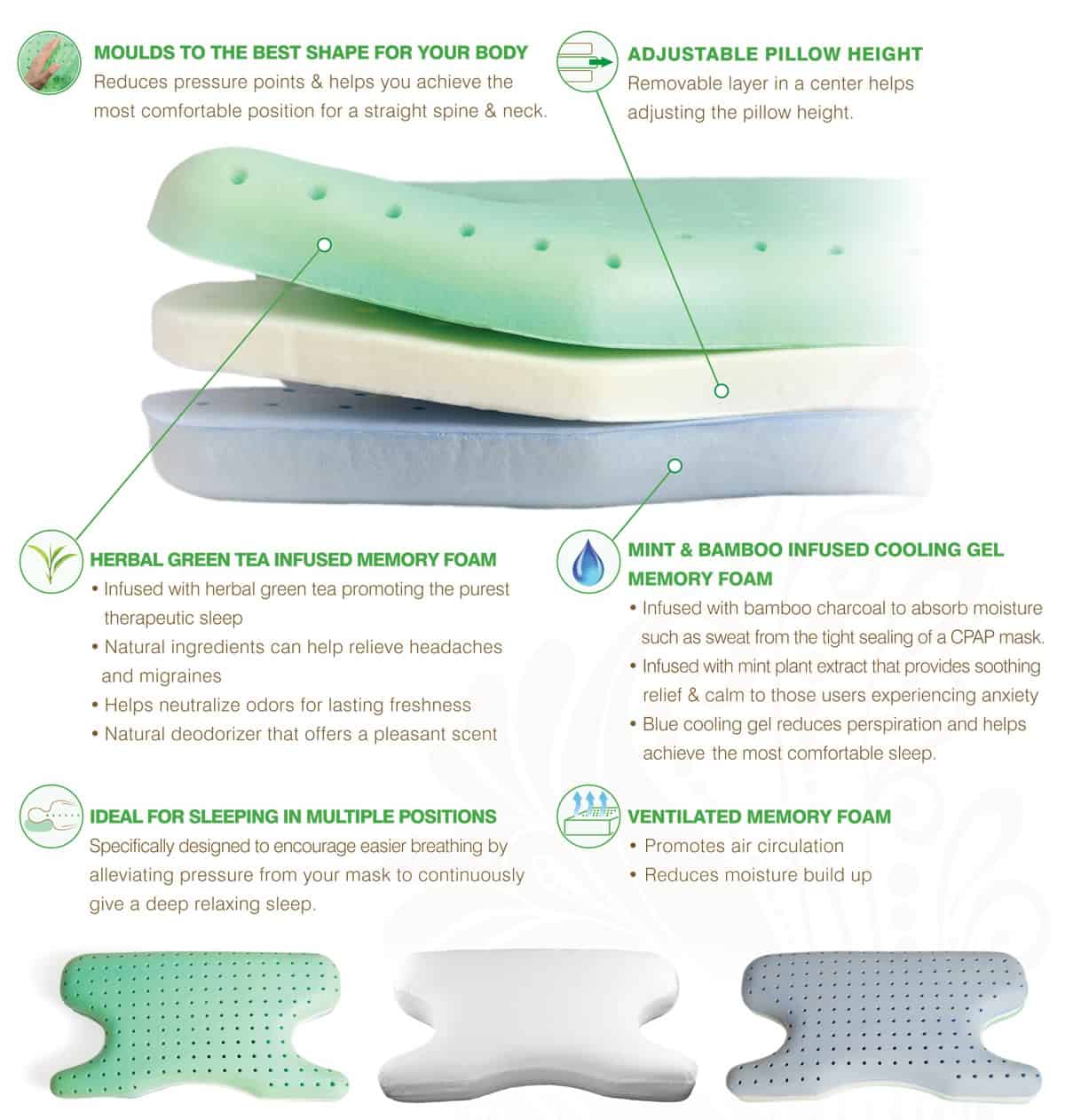 Best in Rest™ new patented revolutionary technology of herbal infusion of memory foam helps CPAP users achieve a deep restful sleep like no CPAP pillow was able to do before.
Features
Size 33 x 61 cm / 13 x 24 inches
Specifically designed for PAP machine users
Moulds to the best shape for your body
Ventilated memory foam
Infused with herbal green tea
Mint & Bamboo Infused Cooling Gel Memory Foam
Adjustable Pillow Height
Ideal for sleeping in multiple positions
100% Cotton pillowcase
Easy care luxury 100% cotton pillow case
2 Years Warranty