Memory Foam CPAP Pillow with Cooling Gel
Memory foam provides firmness and support, while thegel ensures coolness and comfort.
This premium quality reversible memory foam pillow with cooling gel is made specifically for CPAP users. It helps reduce mask leaks while introducing a new level of comfort for the user.
Why buy from Sleep Right Australia?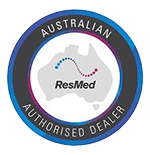 Money Back Guarantee*
ResMed Masks 14 days
ResMed Machine 30 days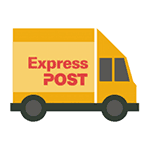 Free Express Post
on ResMed Masks & Machines within Australia

Easy Payment Plans
choose from Certegy ezi-pay, AfterPay or Zip Pay
Free Equipment Review
online personalised review of your current or new equipment
Cooling Gel
Cooling gel makes you feel cooli in summer as well as warm in winter. This layer will keep the temperature down and help with comfort no matter what mask you are wearing or what position you are sleeping in.
Memory Foam
The luxury memory foam keeps the body in proper alignment while alleviating uncomfortable pressue points that one would get with a regular pillow.
Ventitated memory foam
Promotes air circulation and reduces moisture buildup
Natural Bamboo Pillowcase
Includes a breathable pillowcase made from natural bamboo and developed specificallyto fit the unique shape of the CPAP pillow.