Why buy from Sleep Right Australia?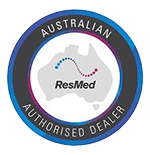 Money Back Guarantee*
ResMed Masks 14 days
ResMed Machine 30 days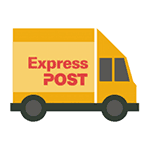 Free Express Post
on ResMed Masks & Machines within Australia

Easy Payment Plans
choose from Certegy ezi-pay, AfterPay or Zip Pay
Free Equipment Review
online personalised review of your current or new equipment
NIGHTSHIFT is a positional therapy device designed to keep you sleeping off your back. When sleeping with the NIGHTSHIFT device it uses light vibrations when you are sleeping on your back, acting as a prompt to move out of that position.
The beauty of this device, that sets it apart from other positional therapies is that it has the ability to monitor what is happening throughout the night.
NIGHTSHIFT monitors:
Sleep/wake
Body Position through the night
Snoring Decibel Level