Why buy from Sleep Right Australia?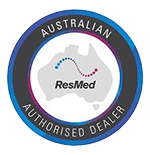 Money Back Guarantee*
ResMed Masks 14 days
ResMed Machine 30 days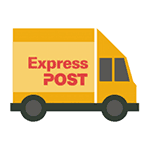 Free Express Post
on ResMed Masks & Machines within Australia

Easy Payment Plans
choose from Certegy ezi-pay, AfterPay or Zip Pay
Free Equipment Review
online personalised review of your current or new equipment
Changing the filter in your ResMed AirMini is super important. Like all CPAP machines, the filter is designed to keep dust out of the motor. By keeping dust out of the motor we are improving the performance of the and also increasing the longevity of the motor.
Filters are something that are commonly neglected across all appliances in everyday life. Most users of CPAP have a cleaning process in place where they will look after their mask and tube. We strongly recommend adding a filter check to this roster. We are having regular conversations with the service centre and they are saying that one of the most common issues they see is dust getting into the motor form people not changing their filter on a regular enough basis.
At Sleep Right Australia, we like to sell the filters in bags of 4 as this is a years supply. Please replace your filter every 3-6 months and take it out to give it a flick every 2 weeks. This will go a long way to increasing the life of your motor, but also providing you optimum performance for your CPAP device.
Dr SleepRight says:
Our patients will be sick of me telling them to keep on top of their filter changes. It is such a small piece of equipment but it is very important. By flicking your filter every fortnight and replacing it every 3-6 months, you will go along way in ensuring that your therapy is working properly. You will also give your motor a better chance at a nice, long existence. The 4 pack of filters is a very cheap way to ensure longevity of your device.
If you regularly forget to change your filter, please let us know. We have a sophisticated email system in place where we will send you reminders to maintain your equipment.