ResMed AirMini DC/DC 65W Converter
Designed for use using the 12V plug in your car, caravan or truck.
Once the battery is released, you will be able to charge this using the converter.
Why buy from Sleep Right Australia?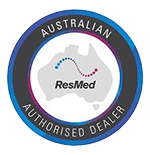 Money Back Guarantee*
ResMed Masks 14 days
ResMed Machine 30 days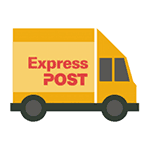 Free Express Post
on ResMed Masks & Machines within Australia

Easy Payment Plans
choose from Certegy ezi-pay, AfterPay or Zip Pay
Free Equipment Review
online personalised review of your current or new equipment
The 65W DC/DC Converter for the ResMed AirMini is a converter used to power the ResMed AirMini, using the 12V socket in your car, truck or caravan.
The converter is great for people who are on the road and need a reliable power source. To use the converter, simply insert the connection into the 12 Volt socket, then, just like with your standard power cord, insert the connection into the back of the machine.
Power information
AC input range: 100-240V, 50-60Hz 115V, 400Hz (nominal for aircraft use)
DC output: 24V, 0.83A
Typical power consumption: 6.3W
Peak power consumption: 27W
The ResMed AirMini is a device that will be frequently used for travel. This reliable power source will come in handy for people who are going on holidays or are on the road for their work. The Converter can be used in cars, trucks and in caravans.
The converter will also be useful for those who own the ResMed AirMini battery. Quite often people will use batteries to power their CPAP devices. The converter is a handy device to charge your battery during the day using the 12 V connection in your car/caravan or truck when travelling between destinations or while you are out exploring.
Dr SleepRight says:
The converter has been a great addition to CPAP therapy. It has meant that people who travel for commercial or work reasons, people who travel for leisure or people who just love to go camping aren't jeopardising their health by not using heir CPAP therapy device for nights on end. This means people can enjoy their holiday as they are still getting the restful night sleep their therapy provides and not stressing about leaving their health condition untreated.  Truck drivers are particularly grateful to be able to use their device after a long shift on the road.