Why buy from Sleep Right Australia?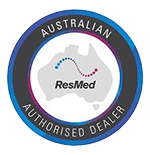 Money Back Guarantee*
ResMed Masks 14 days
ResMed Machine 30 days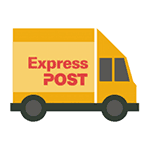 Free Express Post
on ResMed Masks & Machines within Australia

Easy Payment Plans
choose from Certegy ezi-pay, AfterPay or Zip Pay
Free Equipment Review
online personalised review of your current or new equipment
Now you have a very small ResMed AirMini device, you want a very small storage solution. The AirMini hard case is your answer. A similar size to a sunglasses case, you can rely on the hard plastic to keep your motor safe.
It is important to note, that this case will only store your machine. When you purchase the AirMini, you will get a drawstring bag to store your tube, power cord and mask. If you have been lugging around an older model CPAP machine around, you are going to love the small footprint of the ResMed AirMini hard case.
Other users of AirMini have bought the Hard case so they can store the motor safely in the travel bag.
With the very small machine, you want very small packaging. Here is your solution.
Dr SleepRight Says:
We like that there are different packaging alternatives for the ResMed AirMini. We are noticing that when people are coming for their AirMini the motives for the purchase are different. For the people who are going to be a bit more rugged with their travel, the hard case is a must to keep their device safe. We have also seen how the baggage handlers are handling our bags at the airport. The hard case allows that extra security, knowing that your device is going to be safe, no matter what the world throws at it.
Having been in the CPAP industry for a long time, I never thought I would see the day that a CPAP therapy blower would fit into a package the size of a sunglasses case. We continue to be impressed by the quality of the accessories released with the AirMini. 
Everything is small in size but high in quality - including the packaging. Its great for our patients knowing that their equipment is going to be safe in transit.