ResMed AirMini Humidx Plus
Why buy from Sleep Right Australia?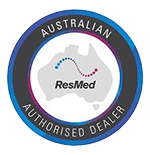 Money Back Guarantee*
ResMed Masks 14 days
ResMed Machine 30 days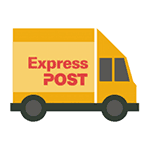 Free Express Post
on ResMed Masks & Machines within Australia

Easy Payment Plans
choose from Certegy ezi-pay, AfterPay or Zip Pay
Free Equipment Review
online personalised review of your current or new equipment
The ResMed AirMini uses waterless humidification. The Humidx tabs come in a standard or Humidx plus version so you can still get variable levels of humidification.
A common complaint from CPAP users is having to wash and maintain their humidifier. The waterless tabs are the solution; no cleaning is required.
The humidification tabs need to be replaced every 30 days. This 30 day period is measured from when you open the packet, not 30 days of use.
When you purchase the ResMed AirMini, you are given a sample pack of both the HumidX and the HumidX Plus. Once you have trialled both and worked out which one you prefer, it is a good idea to have some in stock.
When you are replacing your HumidX ensure that the coloured component of the HumidX is facing the tube. You will notice when you place it in that it will click.
How it works:
The HumidX system is pretty impressive. In essence, it will trap the heat and moisture from your exhaled breath, while exhausting the Carbon Dioxide. The beauty of this system is that there is no more cleaning of the humidifier tubs. Also, there is no extra power consumption to power a heater plate and heated tube.
Dr SleepRight says:
We must admit, when the humidx was released we were sceptical about how it could possibly work. Once AirMini was released, we took it home and were super impressed with the performance. We love how they do not need to be cleaned. As this is a travel device, it will also be powered by batteries on a regular basis. By not having to power a heater plate or a heated tube, the power required to use the device is significantly reduced, allowing for longer use from each single charge of the batteries.