Why buy from Sleep Right Australia?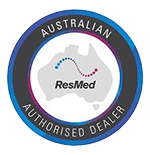 Money Back Guarantee*
ResMed Masks 14 days
ResMed Machine 30 days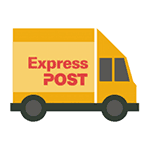 Free Express Post
on ResMed Masks & Machines within Australia

Easy Payment Plans
choose from Certegy ezi-pay, AfterPay or Zip Pay
Free Equipment Review
online personalised review of your current or new equipment
The ResMed AirMini Trvael bag is specifically designed with the AirMini in mind. The bag will stylishly store your device, power cord, tube and CPAP mask. We have found the motivation for buying the ResMed AirMini is to reduce the size and weight of their luggage when they travel. The AirMini travel bag provides this solution. The bag will either neatly be placed within your suitcase or used as a carry on luggage item (your AirMini should not count as carry on luggage as it is a medical device.)
For people wanting some extra protection for their AirMini there is the hard travel case which is a compact, hard plastic, sunglasses case size contraption.
The Travel bag will come with a shoulder strap making it easy to carry around. Also, within the bag you will get a couple of other pockets to store different things you may need on your travels.
The bag has a slip at the back of it, so if you have suitcase you wheel around, you can simply slide your AirMini travel bag over this for convenience and confidence that it will not fall off.
Dr SleepRight says:
We like the travel bag for the ResMed AirMini. The travel bag has special compartments for each part of you therapy. There is a section for your machine, power cord, your tube and your mask. There are also spare pockets int he bag which will allow you to store different things as well. 
Most airlines will allow you to take this as a medical device and not have it included as a carry on bag. The style of the bag means people will have no idea of what is inside it - unlike the older CPAP bags which really stood out! It is nice to have a few different options for storing your AirMini.