ResMed AirMini
The smallest CPAP machine in the world is here. AirMini is small in size but it is packed full of features. Use AirMini as a travel device or as your front line CPAP therapy system.
AirMini's innovative ActiveAir™ technology combined with special tubes, connectors and a built-in vent now mean we can have all of the features of the "big machine" packed into the ResMed AirMini . The technology is so intricate, once can only use the device with the ResMed AirFit P10, N20 or F20.
The Bedside Starter for the AirMini means your device can be securely stored next to your bed. This means full-time therapy is available, but a much simpler process for packing when you go on the road.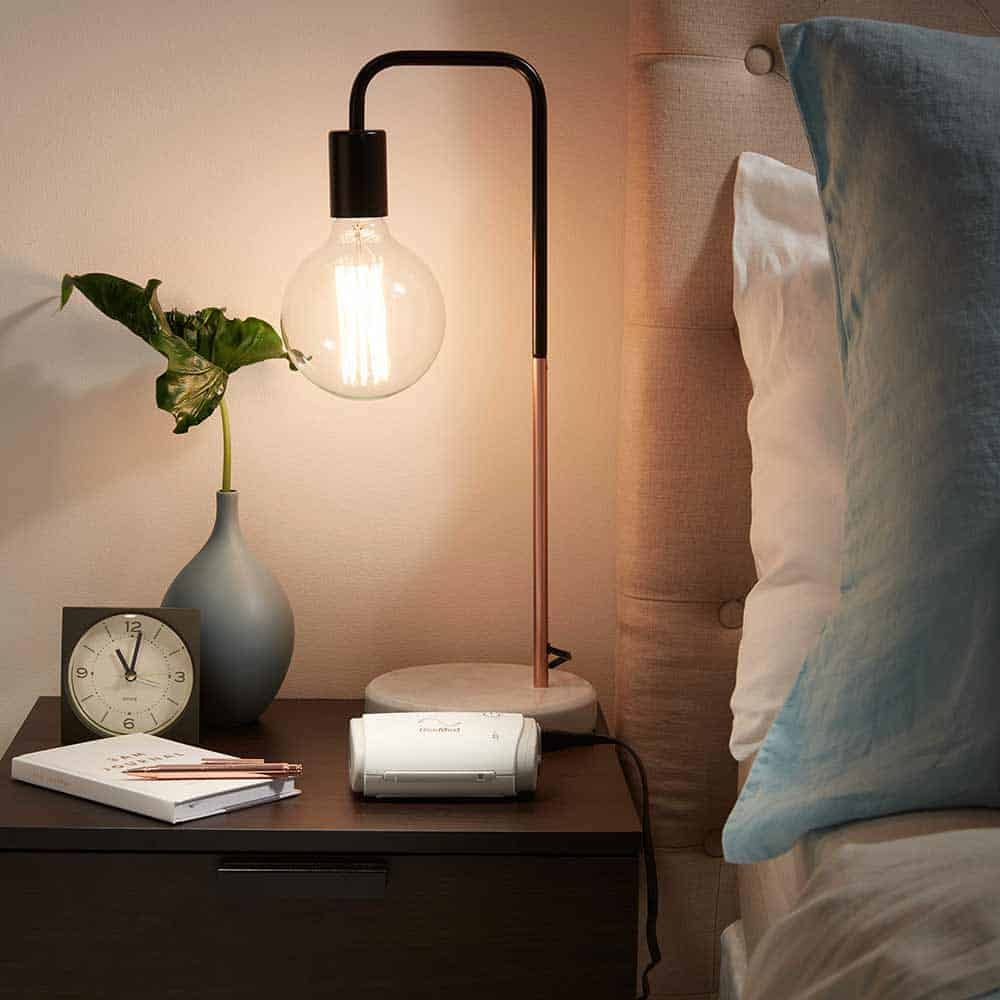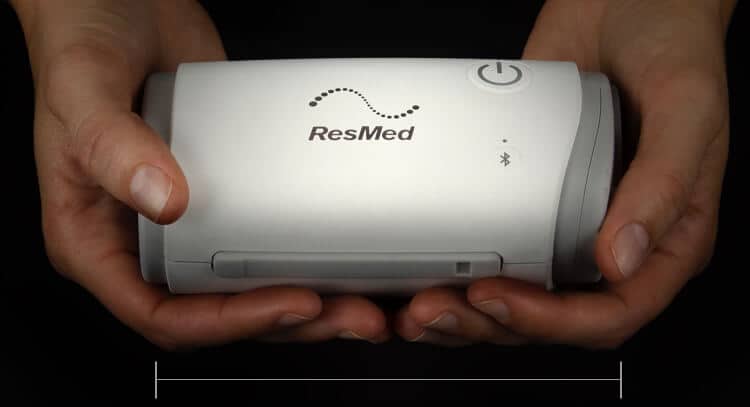 AirMini auto-adjusting CPAP machine
The tiny AirMini CPAP device can be used as an AutoSet, AutoSet for Her or a Fixed Pressure device. The algorithm is the same as the ResMed AirSense CPAP devices.
Features include: Expiratory Pressure Relief (EPR), AutoRamp,  Smart Start and Smart Stop.
The ResMed AirMini Bedside Starter kit includes:
ResMed AirMini auto-adjusting machine: (AutoSet, AutoSet For Her & Elite)
ResMed AirFit mask (P10, N20 or F20)
ResMed AirFit connector kit (P10, N20 or F20)
ResMed AirMini tube
ResMed AirMini app
ResMed 20W AC Power pack
ResMed draw-string bag
HumidX and HumidX plus humidification (not available for the F20 masks)(one sample of each)
Travel Bag
Introducing AirMini – The world's smallest CPAP
AirMini – Rewrite your bedtime story
ResMed – How to setup your AirMini