Why buy from Sleep Right Australia?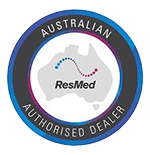 Money Back Guarantee*
ResMed Masks 14 days
ResMed Machine 30 days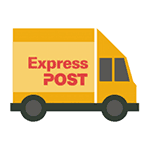 Free Express Post
on ResMed Masks & Machines within Australia

Easy Payment Plans
choose from Certegy ezi-pay, AfterPay or Zip Pay
Free Equipment Review
online personalised review of your current or new equipment
Distilled Water Recommended
The Airsense 11 water chamber should be filled with distilled water for optimal humidification and no mineral buildup. You should also check the water chamber for cracks or breaks in the silicone that may cause leakage.
Made to Last
Injection molded plastic, stainless steel, and a silicone seal are used to construct the AirSense 11 Water Chamber. The product has a maximum capacity of 380 mL and a warranty of 90 days.
Easy to Clean
The Resmed Airsense 11 water chamber is very easy to clean. You can use a CPAP wipe to wipe does the water chamber after you have emptied it everyday. About once a week, it is recommended to clean the water chamber with warm water and a gentle cleanser.
Do Not Overfill
Avoid overfilling the Airsense 11 water chamber as this could water to get inside the machine itself and damage it. You should also avoid putting any scented oils or perfumes inside the water chamber as this could be harmful to the machine and to your health.
Important Tips
The Airsense 11 water chamber is compatible ONLY with the Airsense 11 CPAP machine
The water chamber has a 90-day manufacturer warranty
Do not turn on the humidifier unless the water tank is installed. If there is no water in the water tank, the Humidifier number must be set to 0.
Before transporting the humidifier base, remove the tank, empty all water, and replace the empty tank. Water leaking from your humidifier chamber can damage your machine.
Specifications
Manufacturer: Resmed
Included in Box: 1 Airsense 11 water chamber
HCPCS Code: A7046
Warranty: 90 Days
Video & User Guide