ResMed AirSense™ 11 Essential Parts Bundle
Get started with the AirSense 11 from ResMed with the ultimate starter bundle for your machine which includes a 6 pack of filters, the ClimateLineAir heated tubing, and a water chamber.
Bundle Includes:
ClimateLineAir Heated Tubing
Water Chamber
6 Filters
Why buy from Sleep Right Australia?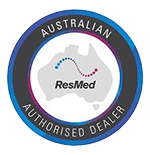 Money Back Guarantee*
ResMed Masks 14 days
ResMed Machine 30 days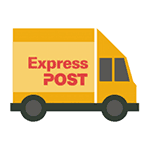 Free Express Post
on ResMed Masks & Machines within Australia

Easy Payment Plans
choose from Certegy ezi-pay, AfterPay or Zip Pay
Free Equipment Review
online personalised review of your current or new equipment
Comfortable Experience
Breathe warmed air during your CPAP therapy with a ClimateLineAir™ heated tube, designed to maintain the humidified air temperature as it passes through the tube for a comfortable therapy experience. It's a great combination with the humidifier and aids with more restful sleep. Reduces CPAP side effects like rainout and dry mouth that can make therapy challenging to sustain. The warm air keeps the inflow of moisture smooth and allows you to sleep easier by ensuring that you get the most out of your humidifier.
Auto Climate Control Mode
The Auto Climate Control Mode of the ResMed ClimateLineAir™ monitors temperature and humidity levels at the mask and in the tubing section. It automatically adjusts as required to reduce rainout and achieve ideal temperatures and humidity levels for a comfortable sleep therapy experience.
Fits Your Temperature Needs
Select your temperature ideal setting, and the integrated temperature sensor will maintain the temperature at your preferred climate, regardless of changes in the room's temperature or humidity. The tube temperature can be set to anywhere between 60 and 86 degrees F.
HumidAir™ Technology
This technology provides optimal humidity comfort by monitoring temperature levels to the CPAP mask allowing the machine to compensate as ambient conditions change and reducing rainout.
Maintenance
The ClimateLineAir™ should be cleaned weekly using warm water and a mild detergent. It should be rinsed thoroughly, then allowed to completely air dry out of direct sunlight. The hose of your sleep therapy equipment is prone to accumulating mold and bacteria due to its enclosed design. Regular cleaning and disinfection of your CPAP machine are recommended to prevent the growth of microorganisms. Without regular cleaning and disinfection, excess moisture that sits in the tubing or humidifier is at risk of being colonized by bacteria or fungi.
Move Freely
An innovative 360-degree swivel will promote freedom of movement while keeping the electrical connection secure for improved usability. The machine's swivel connection also helps with activity during the night and provides continuous humidification for effective therapy. The ClimateLineAir™ tube is flexible to reduce the risk of drag and getting caught up in your bedding so that you can sleep with no interruptions.
Important
The ClimateLineAir Heated Tube is NOT compatible with the Lumin Bullet
The ClimateLineAir has a 360-degree swivel that allows freedom of movement as you sleep.
It is recommended to hand wash the ClimateLineAir tubing at least once a week with warm water and mild soap each week. Rinse the tubing thoroughly and allow it to dry away from the sun.  DO NOT place tubing inside the dishwasher.
The ClimateLineAir tubing is ONLY compatible with the Airsense 11 line of ResMed machines.
Specifications
Manufacturer: ResMed
Material Components: Flexible Plastic and Electrical
Hose Length:78 in
Temp Range: 60° F - 86° F
Video + User Manual