Why buy from Sleep Right Australia?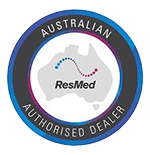 Money Back Guarantee*
ResMed Masks 14 days
ResMed Machine 30 days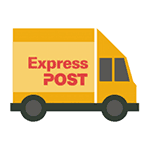 Free Express Post
on ResMed Masks & Machines within Australia

Easy Payment Plans
choose from Certegy ezi-pay, AfterPay or Zip Pay
Free Equipment Review
online personalised review of your current or new equipment
Hypoallergenic Filter
The ResMed AirSense™ 11 Hypoallergenic Filter by Sunset Healthcare Solutions is designed to filter out allergens and pollutants from the air that you breathe during sleep, ensuring a clean and healthy sleeping environment.
Compatibility
This filter is specifically designed to be used with the ResMed AirSense™ 11 series of CPAP machines, ensuring optimal performance and compatibility with your device.
Efficient Filtration
The ResMed AirSense™ 11 Hypoallergenic Filter uses a high-quality filter media to effectively capture airborne particles, including pollen, dust mites, and pet dander, allowing you to breathe easier and sleep better.
Long-Lasting
This filter has a long lifespan and is designed to be replaced every six months, providing you with extended use and value for your money.