Why buy from Sleep Right Australia?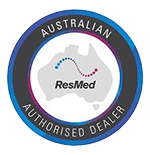 Money Back Guarantee*
ResMed Masks 14 days
ResMed Machine 30 days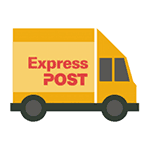 Free Express Post
on ResMed Masks & Machines within Australia

Easy Payment Plans
choose from Certegy ezi-pay, AfterPay or Zip Pay
Free Equipment Review
online personalised review of your current or new equipment
Breathable non-woven polyester material
The AirSense 11's Standard Filter is composed of non-woven polyester fiber, but there is also a hypoallergenic alternative available for individuals who are allergic to polyester. Your purchase includes a set of two filters, with a lifespan of approximately one year if each one is utilized for six months.
Minimal maintenance required
Besides the biannual replacement of your air filter, this product necessitates little upkeep. It's important to remember, however, that any maintenance activities, such as replacing the air filter or cleaning the device, should not be done while the device is operational.