Why buy from Sleep Right Australia?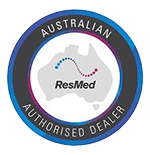 Money Back Guarantee*
ResMed Masks 14 days
ResMed Machine 30 days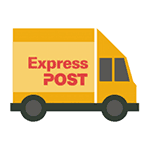 Free Express Post
on ResMed Masks & Machines within Australia

Easy Payment Plans
choose from Certegy ezi-pay, AfterPay or Zip Pay
Free Equipment Review
online personalised review of your current or new equipment
This humidifier water chamber is compatible with all F&P ICON Novo, F&P ICON Premo and F&P ICON Auto CPAP Machines.
For best results use distilled water whenever filling the ICON Humidifier Water Chamber. Always ensure that the water chamber is properly inserted when operating your ICON CPAP device.
CLEANING:
This humidifier water chamber is dishwasher safe, however it cannot be disassembled. For complete care and cleaning instructions refer to your ICON Series CPAP User Manual.
CAPACITY:
420ml to Fill Line.