ResMed S9 ClimateLine Max Oxytube
The ClimateLineTM Max Oxy tube is ideal for patients who are using an S9™ device and require supplemental oxygen. It neatly connects to the back of the device, removing the inconvenience of a separate tube connection to the mask and allowing the oxygen to completely mix with warmed, humidified air.
Why buy from Sleep Right Australia?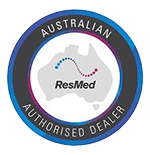 Money Back Guarantee*
ResMed Masks 14 days
ResMed Machine 30 days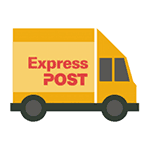 Free Express Post
on ResMed Masks & Machines within Australia

Easy Payment Plans
choose from Certegy ezi-pay, AfterPay or Zip Pay
Free Equipment Review
online personalised review of your current or new equipment
Key features
Saves valuable time by eliminating the need to connect separate oxygen tubing.
Slim and sleek design improves patient comfort by offering more flexibility and reducing mask drag.
Supports higher bilevel pressures needed to treat challenging patients with obstructive lung diseases.