ResMed AirSense 10 ClimateLineAir Oxyheated tube
The ClimateLine Air heated tube is an essential part of ResMed's Climate Control humidification solution for the ResMed AirSense 10. The oxytube contains a port for Oxygen to be connected to the tube. The tube contains a temperature sensor built into the mask end of the tube, which ensures air is delivered at the patient's preferred setting through to the mask.
Why buy from Sleep Right Australia?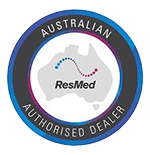 Money Back Guarantee*
ResMed Masks 14 days
ResMed Machine 30 days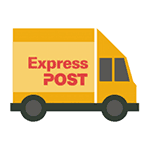 Free Express Post
on ResMed Masks & Machines within Australia

Easy Payment Plans
choose from Certegy ezi-pay, AfterPay or Zip Pay
Free Equipment Review
online personalised review of your current or new equipment
Keeping the air temperature in the ClimateLineAir tube constant ensures that rainout is avoided even if the temperature in the room drops during the night, for a better therapy comfort. This tube contains a port to connect Oxygen tubing. This tube is designed for use with the ResMed AirSense 10 range.
Key features
The smaller size and sleekness of the ClimateLineAir heated tube provides better flexibility and patient comfort.