Why buy from Sleep Right Australia?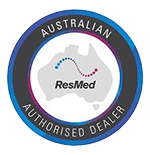 Money Back Guarantee*
ResMed Masks 14 days
ResMed Machine 30 days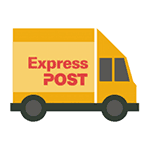 Free Express Post
on ResMed Masks & Machines within Australia

Easy Payment Plans
choose from Certegy ezi-pay, AfterPay or Zip Pay
Free Equipment Review
online personalised review of your current or new equipment
InfinitySeal™ silicone cushion designed to accommodate your movements and tolerate misfitting
Adaptive forehead support automatically adjusts mask tension
Plush headgear designed for extra softness and stability
Classic Velcro™ tabs and smooth slide-in hooks for simple, secure fitting
InfinitySeal fit technology
Regardless of your face shape or size, the InfinitySeal silicone cushion provides a secure fit and flexible seal.
The silicone cushion moves comfortably with you throughout the night thanks to its uniquely contoured design.
Freedom and flexibility
The forehead support from the adaptive frame provides stability and adjusts mask tension in response to movement.
This, without compromising mask seal.
A good choice for every preference
The AirFit N20 Classic combines a forehead support with all the core values of the 20 series family, so you can be sure to own a familiar feeling mask that contains all the essential technologies to transform your mask experience.