Why buy from Sleep Right Australia?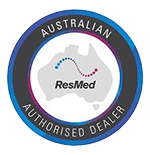 Money Back Guarantee*
ResMed Masks 14 days
ResMed Machine 30 days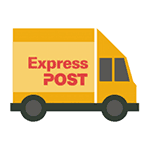 Free Express Post
on ResMed Masks & Machines within Australia

Easy Payment Plans
choose from Certegy ezi-pay, AfterPay or Zip Pay
Free Equipment Review
online personalised review of your current or new equipment
ResMed CPAP Mask Wipes are a ready-to-use, fast and easy cleaning solution for any CPAP mask. To optimise the seal of masks, facial oils should be removed from the cushion daily or after each use. Using CPAP Mask Wipes, you can wipe your mask clean from any residue from the night before and enjoy all the benefits of a fresh, clean mask.
CPAP Mask Wipes are a fast, easy and convenient cleaning solution for your patient's ResMed CPAP mask.
Facial oils should be removed from your patient's mask cushion daily or after each use to optimise the seal of the mask. Used regularly, these wipes will gently remove dirt, oils and other organic residues from the mask without hardening or deteriorating any parts, helping your patient to enjoy a fresh, clean therapy experience.
These 100% cotton wipes contain an unscented cleaning agent and aloe vera and are free from alcohol and latex.
A container with 62 wipes for daily home use.
https://www.youtube.com/watch?v=x3VWZ-9dvGE
Additional information
Key Features

CPAP Mask Wipes remove daily residues and help to provide your patient with a more comfortable therapy experience.

Cleaning wipes are available in a 62-wipe container for home use or in a box of 14 individually-wrapped wipes for travel.

Please note that this product does not replace regular cleaning. Instructions for regular cleaning are provided in mask user guides.