ResMed HumidAir Cleanable Humidifier Tub for AirSense 10
Heated humidifier that's simple to use and highly effective at maintaining the optimal humidity level for a more comfortable therapy. When used with the ClimateLineAir heated tube, it warms the air at a consistent, comfortable temperature avoiding any rainout. Offers relief from dryness, congestion and condensation. Compatible with all AirSense 10 and AirCurve 10 therapy machines.
Why buy from Sleep Right Australia?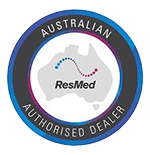 Money Back Guarantee*
ResMed Masks 14 days
ResMed Machine 30 days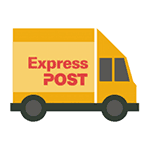 Free Express Post
on ResMed Masks & Machines within Australia

Easy Payment Plans
choose from Certegy ezi-pay, AfterPay or Zip Pay
Free Equipment Review
online personalised review of your current or new equipment