Personalised ventilation made easy
This product may not be available in all countries.
Lumis 100 VPAP S is a noninvasive ventilator designed for spontaneously breathing, non-dependent patients with respiratory insufficiency.
The ventilator is easy to set up and use, and is supported by ResMed's ResScan™ patient management software.
Why buy from Sleep Right Australia?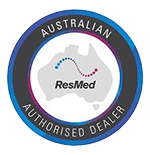 Money Back Guarantee*
ResMed Masks 14 days
ResMed Machine 30 days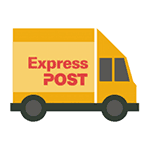 Free Express Post
on ResMed Masks & Machines within Australia

Easy Payment Plans
choose from Certegy ezi-pay, AfterPay or Zip Pay
Free Equipment Review
online personalised review of your current or new equipment
Key features

Individually responsive with IntelligentAir
IntelligentAir is a collection of ResMed technologies that can tailor therapy to individual breathing needs:
Vsync provides excellent patient–ventilator synchrony, even in the presence of significant leak.
TiControl™ lets you set min and max limits on either side of the patient's ideal inspiratory time to encourage spontaneous breath.
Trigger and cycle helps you optimise settings according to the patient's condition, using five trigger and cycle sensitivity levels.
QuickNav for low-touch therapy adjustment. By simply double-clicking the home button on the device, you can toggle between the Settings and Monitoring screens to change and check settings quickly and easily.
Climate Control Auto for automatic humidification. When used with a HumidAir™ heated humidifier and ClimateLineAir™ heated tube, Lumis delivers humidification automatically – no settings to change and no complicated menus to navigate.
Ramp and Ramp Down for extra comfort. Lumis offers both Ramp and Ramp Down features to help patients ease into and out of each therapy session.
ResScan software for advanced clinical insights. ResScan enables you to download your patients' therapy data, change ventilator settings, and gain insight into their therapy progress across a number of metrics (including AHI, leak and pressure). High-resolution data (at 25 Hz) is also available for breath-by-breath analysis and even greater insight.