Why buy from Sleep Right Australia?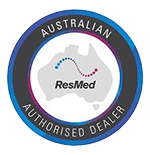 Money Back Guarantee*
ResMed Masks 14 days
ResMed Machine 30 days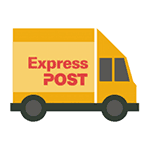 Free Express Post
on ResMed Masks & Machines within Australia

Easy Payment Plans
choose from Certegy ezi-pay, AfterPay or Zip Pay
Free Equipment Review
online personalised review of your current or new equipment
The S9 Elite™ is ResMed's premium CPAP device designed to help patients comfortably adjust to therapy and to encourage long-term use.
S9 Elite offers high resolution flow data (via an SD card) and central sleep apnea (CSA) detection, offering you advanced insights into patient compliance and treatment information.
Key features
User-friendly controls and intuitive interface guide patients through the setup process, and extra features like SmartStart/Stop and Mask Fit are an added convenience.
Integrates seamlessly with the H5i™ heated humidifier with Climate Control, which maintains ideal humidification and temperature settings to help reduce rainout and minimize side effects such as dry throat or mouth.
Easy-Breathe technology delivers air in a smooth waveform that intelligently follows the patient's natural breathing pattern, resulting in a more comfortable therapy experience.
Quiet Easy-Breathe motor creates a peaceful environment for the patient and their bed partner.