Fisher and Paykel Pilairo Q Nasal Pillows Mask
The Pilairo Q has been developed to improve patient satisfaction. Designed for comfort, seal and easy use, the F&P Pilairo Q represents a highly effective nasal pillows mask with just three key components including two minimalist headgear options.
Why buy from Sleep Right Australia?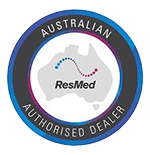 Money Back Guarantee*
ResMed Masks 14 days
ResMed Machine 30 days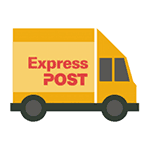 Free Express Post
on ResMed Masks & Machines within Australia

Easy Payment Plans
choose from Certegy ezi-pay, AfterPay or Zip Pay
Free Equipment Review
online personalised review of your current or new equipment
Freedom... with added features
It's just what you asked for - a quieter nasal pillows mask with the option of Adjustable or Stretchwise Headgear. This enhanced offering ensures quieter use, less draft and fits a greater range of head sizes.
Weighing in as one of the lightest CPAP nasal pillows masks (1.94 ounces / 55 grams), the F&P Pilairo Q is quieter for the patient and bigger on performance. The clever design integrates the self-inflating AirPillow Seal and a choice between two headgear options.