Fisher and Paykel Zest Q Plus Nasal CPAP Mask
One of the unique features is how quiet it is.
With Zest, the Rest is Easy. F&P Zest Q minimizes partner disturbance and ensures a better SleepLife. The F&P Zest Q includes the proven Fisher & Paykel Healthcare features and benefits, and with the Advanced Air Diffuser, it's quieter than ever.
Why buy from Sleep Right Australia?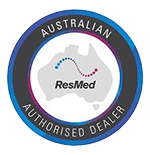 Money Back Guarantee*
ResMed Masks 14 days
ResMed Machine 30 days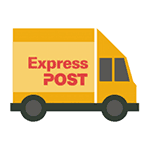 Free Express Post
on ResMed Masks & Machines within Australia

Easy Payment Plans
choose from Certegy ezi-pay, AfterPay or Zip Pay
Free Equipment Review
online personalised review of your current or new equipment
Performance Features
Advanced Air Diffuser
Easy-Clip Silicone Seal with VTS™
FlexiFoam™ Cushion
FlexiFit™ Technology
Glider™ Strap
Stretchgear™ Headgear
Glider™ Clip
Hidden Strap Release