The ResMed AirFit F30 comes equipped with everything you need for a quiet and comfortable night of CPAP therapy.
This full-face mask has been innovatively designed to ensure nothing encroaches on your nasal bridge area, allowing for no red masks or discomfort there.
With a release date to come, pre-order yours today to secure your new AirFit F30 mask!
Shop with confidence with ResMed's 14-day money-back guarantee!
Why buy from Sleep Right Australia?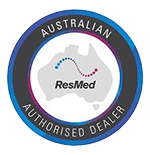 Money Back Guarantee*
ResMed Masks 14 days
ResMed Machine 30 days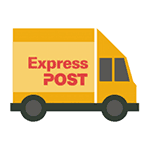 Free Express Post
on ResMed Masks & Machines within Australia

Easy Payment Plans
choose from Certegy ezi-pay, AfterPay or Zip Pay
Free Equipment Review
online personalised review of your current or new equipment
For more information on the AirFit F30 mask features, Click here.