ResMed AirFit F20 for Her
The ResMed AirFit 20 series For Her mask is designed specifically for women.
The mask is specifically designed to give every woman an individualised mask suited to her unique facial features and adapted to the way that she sleeps.
Many patients have upgraded form the F10 and Quattro Air and have found the F20 more comfortable and easier to use.
ResMed AirFit Series 14 Day Money Back Guarantee*
Why buy from Sleep Right Australia?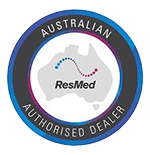 Money Back Guarantee*
ResMed Masks 14 days
ResMed Machine 30 days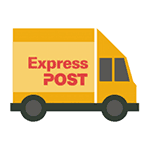 Free Express Post
on ResMed Masks & Machines within Australia

Easy Payment Plans
choose from Certegy ezi-pay, AfterPay or Zip Pay
Free Equipment Review
online personalised review of your current or new equipment
https://youtu.be/5lD7Mhs2Nc4
An easy fit for you
The ResMed AirFit F20 is specifically designed to comfortably fit faces of all shapes and sizes.  The fit is secure and comfortable and has a seal which is designed to fit your specific, therapy needs.
The two big advantages of the F20 are the soft cushion, and the magnets to take it on and off. This softer cushion allows for a much more comfortable seal, but also an effective seal during the night, giving us the confidence that the mask is doing its job as therapy providers.
New InfinitySeal silicone cushion accommodates movements and is able to help with misfittings.
Magnetic clips allow for very easy use
Flexible, material-lined frame allows breadth of fit and is also comfortable
Softer headgear means more comfort through the night
Also available in "For Him"
Patient tested and preferred
A lot of back end testing has gone into the development of the F20 and the hard work has paid off with a comfortable, quiet popular mask. A study performed by ResMed recently, has shown, when compared to the current market-leading full face mask, 86% of all people preferred the seal of the ResMed AirFit F20.
A large amount of patient's said they preferred the ResMed AirFit F20 over the current market leader in terms of stability and ease of use.1
If you don't have a sizing guide, use a ruler to measure from the bridge of your nose (middle of  your eyes) to the valley between your lower lip and your chin. As a guide, the below measurements are matched with the size.
Between 74-86 mm: Small
Between 86-98 mm: Medium
Between 98-110 mm: Large
ResMed F20 User Guide
ResMed F20 Fitting Template
Airfit F20 Fitting Template
Dr SleepRight says
The ResMed AirFit F20 has been a great success since being released. Performance wise, the seals have improved - especially for those who require higher pressures. The magnetic clips have made it super easy to put on and off which has been great for our less mobile, elderly patients or those that have shoulder or finger injuries.