ResMed AirFit N20 For Her
Why buy from Sleep Right Australia?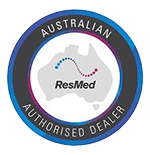 Money Back Guarantee*
ResMed Masks 14 days
ResMed Machine 30 days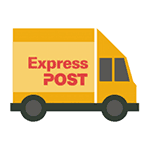 Free Express Post
on ResMed Masks & Machines within Australia

Easy Payment Plans
choose from Certegy ezi-pay, AfterPay or Zip Pay
Free Equipment Review
online personalised review of your current or new equipment
https://youtu.be/yw2MZpLBm-s
Compact nasal mask
InfinitySeal silicone cushion is designed for allowing movements and misfitting tolerance
The material-lined frame is flexible and allows comfortable fitting across the breadth of the face
Easy to fit using the magnetic clips
Soft, plush headgear for comfortable therapy through the night
For Her version available.
Easy to fit  InfinitySeal technology
ResMed's most recent clinical study, showed the AirFit N20 cushion fit 99.4% of patinet's faces.1
The uniquely, contoured cushion, made from silicon, will reshape itself to your face profile. The mask movements are in sync with you through the evening. The fit is secure and comfortable. This seal is designed for your CPAP needs.
Patient tested and preferred
The ResMed N20 has been back tested thoroughly and is an excellent choice for a nasal mask.  ResMed's most recent study showed 75% of patients were happier with the AirFit N20 as a stable nasal mask option when compared to their current mask.
The unique soft cushion technology, blended with a softer fabric frame, make the N20 a very exceptional nasal mask –  71% of  patients confirmed that their preference was the AirFit N20 instead of their currrent nasal mask.
The AirFit N20 for Her mask
Designed specifically for females, the range gives an individualised mask experience that meets your facial features and adapts according to your sleep positioning.
Sizing Guide
If you don't have a size guide, you can use a ruler to measure you nose width. The measurements below are linked to the sizes:
Between 23-37 mm: Small
Between 30-45 mm: Medium
Between 45-55 mm:  Large
Fitting your AirFit N20
Follow the Steps Below:
Unclip the Magnets
Place the mask on your face and pull the headgear over the top of your head
Bring both magnets forward to attach to the clip at the front of the mask
Velcro tabs can be adjusted on the top straps.
Velcro tabs can be adjusted on the bottom straps.
The mask should be tight enough for it to seal, but not so tight that it is comofortable
Connect the mask and tubing from the CPAP device.
Switch on your therapy device.
Dr SleepRight says:
The ResMed AirFit N20 For Her is a mask all nasal mask wearers should at least try once. Its soft, has nothing in front of the eyes and with magnetic clips, is super easy to put on and off.