An easy fitting nasal mask with InfinitySeal technology silicone cushion (Recent studies suggest it fits 99.4% of faces)
The magnetic clips make it very easy to fit and take off. Nothing in front of the eyes allows an open line of vision.
A lot of patients have upgraded from the Mirage FX and have noticed significant benefit.
Payment plans are available
ResMed AirFit Series 14 Day Money Back Guarantee*
Why buy from Sleep Right Australia?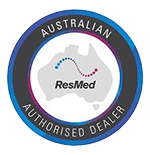 Money Back Guarantee*
ResMed Masks 14 days
ResMed Machine 30 days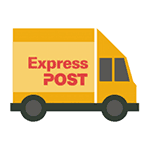 Free Express Post
on ResMed Masks & Machines within Australia

Easy Payment Plans
choose from Certegy ezi-pay, AfterPay or Zip Pay
Free Equipment Review
online personalised review of your current or new equipment
https://youtu.be/yw2MZpLBm-s
Compact nasal mask
The ResMed AirFit N20 Nasal Mask has got a very nice soft cushion and nothing that comes in front of the eyes.
The other advantage of the N20 is that it has magnet clips to put it on and off. Its previous model, the N10 had magnetic clips too, but what we found with the N10 is that it pressed quite hard on people's lips.
The N20 doesn't have anything in front of the eyes meaning that in the little period before we fall asleep, nothing is in front of the eyes to block our vision.
Also, with the Mirage FX, we did have a little bit of a problem with the seal in here breaking after a period of time. The N20 has as a far simpler connection point meaning this issues does not exist any more.
Overall, we have found the N20 to be a much sturdier mask. We are getting a much better seal, it's softer on the face, which in the end means you are getting comfortable, effective therapy.
InfinitySeal cushion made from silicone is designed to allow for movements and tolerate misfitting
Flexible material-lined frame allows breadth of fit and adds extra comfort
Magnetic clips allow for quick, easy fitting.
Plush, soft headgear allows a more comfortable night's therapy
For Her version is also available.
An easy fit with the InfinitySeal technology
ResMed's recent international study, showed AirFit N20 InfinitySeal cushion  fit 99.4% of faces.1
The uniquely, contoured silicone cushion will adapt to the profile of your face. The mask moves with you throughout the night. The secure fit and comfortable seal are designed for your needs.
Patient tested and preferred
The N20 has been back tested extensively and is an excellent chose for an over the nose mask.  ResMed's latest study showed 75% of patients found the AirFit N20 was more stable compared to their current mask.
With unique cushion technology and a softer fabric frame, the N20 features combine to deliver an exceptional nasal mask –  71% of  patients tested said they preferred the AirFit N20 over the nasal mask they were currently using.
Sizing Guide
If you don't have a size guide, you can use a ruler to measure you nose width. The measurements below are linked to the sizes:
Between 23-37 mm: Small
Between 30-45 mm: Medium
Between 45-55 mm:  Large
Fitting your AirFit N20
Follow the Steps Below:
Unclip the Magnets
Place the mask on your face, then pull the headgear over your head
Bring both magnets forward to attach to the appropriate clip
Adjust the velcro tabs on the upper strap.
Adjust the velcro tabs on the lower straps.
You want the mask tight enough that it seals, but not too tight that it hurts
Connect the mask to the tube coming from your device.
Turn your therapy device on.
Dr Sleep Right Says:
The ResMed AirFit N20 is something all nasal mask wearers should be considering. Its easy to use, effective and comfortable. It is a well thought out mask and comes highly recommended by the patients we have set up with it.