Online CPAP Equipment Review
$ 60.00
or 4 payments of $ 15.00 with

What is Afterpay? Afterpay is a digital service that makes it possible for a consumer to buy something now and pay it off in fortnightly instalments.
SPECIAL OFFER – FREE ONLINE CPAP EQUIPMENT REVIEW
Talking to a real person about your CPAP therapy is very re-assuring.
Being in Wangaratta, we understand we aren't exactly in the most accessible part of the world. We have been providing management services for people with Sleep Apnoea for the past 8 years and we figure we can spread the love nationwide by providing online discussions about your CPAP therapy.
Simply select an online appointment and you'll be automatically redirected to an online calendar to book your appointment.
Appointments are available between 8am and 8pm Monday til Friday
** I am not a Sleep Physician. I am a Biomedical Scientist who has had 7 years experience with CPAP and its associated products. For all medical based questions, you will need to discuss these with your Doctor.**
Why Sleep Right Australia?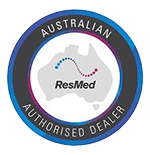 Money Back Guarantee*
ResMed Masks 14 days
ResMed Machine 30 days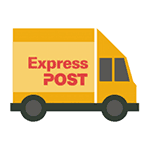 Free Express Post
on ResMed Masks & Machines within Australia

Easy Payment Plans
choose from Certegy ezi-pay, AfterPay or Zip Pay
Free Equipment Review
online personalised review of your current or new equipment