First Sighting of the ResMed AirMini Pictures of the ResMed AirMini have finally surfaced on the internet. Confirmation that it is indeed very small.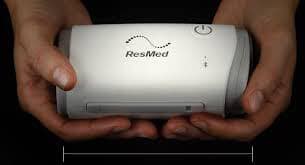 Things we know:
It is very small. Available to purchase in Early May.
RRP will be $2100 which will include a mask.
The humidifier will be waterless.
It is very small. There will not be a screen on the device.
It will relay messages using Bluetooth and remote connectivity to your mobile phone.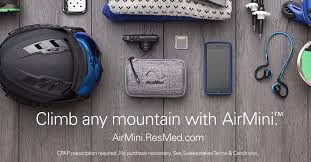 Stay in tune with us for more updates. I've been told key information will be released on April 24. If I hear anything earlier you will be sure to hear about it.