Has your ResMed AirSense 10 CPAP device stopped working all of the sudden?
Don't panic, the most likely reason for this is your AirSense 10 90W PSU (more commonly known as the ResMed AirSense 10 power cord) may have stopped working.
To see if your power cord is the reason your AirSense 10 device has stopped working, do the following;
Ensure that it is switched on at the wall. Also ensure that all connections are fitting correctly to the powerpack.
Then go to the powerpack and see whether the green light is displayed – as seen in the picture below in the top right corner.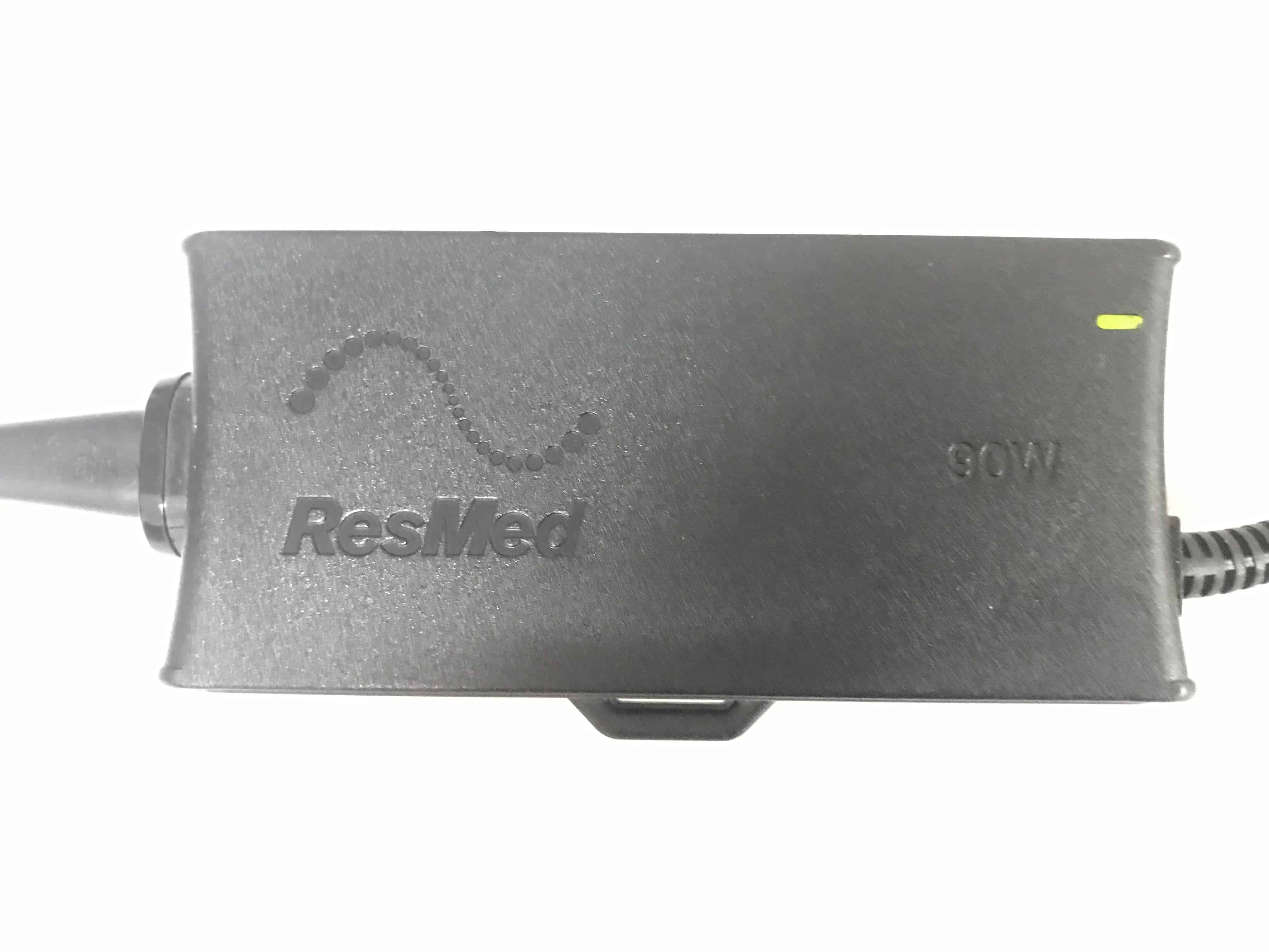 If your powerpack is not displaying the green light, then a faulty or broken power cord will be your issue.
If you believe your power cord should be covered under warranty, contact where you purchased your device from. Alternatively you can get a replacement cord online here.