The ResMed Mirage™ FX for Her nasal mask is designed with women's needs in mind. It features  stylish pink headgear that is smaller in size. The cushion is the comfortable Spring Air™ which is comfortable and soft on your face. The forehead support is flexible and which dynamic fitting and adjustment. The gentle strap accommodates your hair style.
The Mirage FX For Her is easy to use and clean and super comfortable for you and your bed partner.
Why buy from Sleep Right Australia?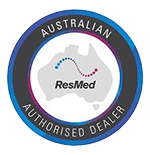 Money Back Guarantee*
ResMed Masks 14 days
ResMed Machine 30 days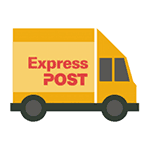 Free Express Post
on ResMed Masks & Machines within Australia

Easy Payment Plans
choose from Certegy ezi-pay, AfterPay or Zip Pay
Free Equipment Review
online personalised review of your current or new equipment
The ResMed Mirage FX For Her nasal mask is a reliable, stylish comfortable mask designed specifically for women. It comes in  smaller size and also has classy pink tones in the headgear.
The mask's Spring Air™ cushion is comfortable on your face. The soft, flexible forehead support allows for dynamic adjustment and fitting, while the gentle strap will accommodates your preferred hairstyle.
Comfortable. The form-fitting SoftEdge™ headgear is breathable and flexible, its edges are contoured to fit in with your face
Easy to use. The 4 part make up of the mask makes it easy to use, clean and reassemble.
Easy to attach. The elbow is quick release, which means you can get up fuss free during the night, without having to take your whole mask off. This means no awkward misfittings when getting back into bed.
Sized to fit.The slim frame means your vision is barely obstructed. The smaller cushion and smartly designed frame minimise contact with your face, reducing mask lines.
The ResMed Mirage FX For Her can be used with many make or model CPAP device. If you are currently using a different nasal mask and are not satisfied, The ResMed Mirage FX For Her comes strongly recommended.
The ResMed Mirage FX For Her comes in either small or standard cushion size designed to suit the shape of your face.
Dr SleepRight says:
The Mirage FX for Her is going to be a favourite mask of ours for as long as it is produced. It is easy to use, has minimal fuss and looks good. The technology with the exhaust means the air that comes out the front of the mask does not disturb your bed partner. It is super easy to clean and very easy to use. Just in case you didn't notice.... we love the ResMed Mirage FX For Her.