ResMed AirTouch F20 Cushion (Package of 3)
The UltraSoft™ memory foam cushions for the ResMed AirTouch™ F20 full-face mask brings a new level of comfort to CPAP sleep apnea therapy.
Prefer not to worry about ordering every three months? Sign up to the subscription plan here
Why buy from Sleep Right Australia?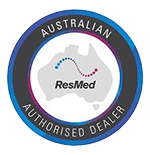 Money Back Guarantee*
ResMed Masks 14 days
ResMed Machine 30 days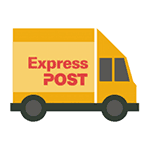 Free Express Post
on ResMed Masks & Machines within Australia

Easy Payment Plans
choose from Certegy ezi-pay, AfterPay or Zip Pay
Free Equipment Review
online personalised review of your current or new equipment
This 30 day replaceable cushion will adapt to your facial profile and deliver an outstanding fit and seal, while still remaining breathable. The unique properties of the memory foam will minimise contact pressure on your skin and reduce the likelihood of red marks on your facial skin.
Designed with easy maintenance in mind, it is recommend to replace the AirTouch UltraSoft foam mask cushion every 4 weeks to ensure the highest level of comfort and hygiene.
Within this kit, there are 3 cushions, which will equate to 12 weeks of use. Cleaning the cushions daily is recommended to ensure longevity. We recommend giving the mask a daily wipe using ResMed CPAP wipes.
For a no fuss way to update your cushions, checkout our AirTouch F20 subscription. With automated payments, you will also receive free mask wipes with each delivery of your cushions.
How to change Cushion
How to clean the Cushion