Why buy from Sleep Right Australia?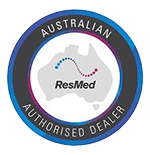 Money Back Guarantee*
ResMed Masks 14 days
ResMed Machine 30 days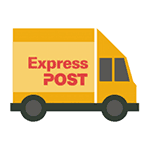 Free Express Post
on ResMed Masks & Machines within Australia

Easy Payment Plans
choose from Certegy ezi-pay, AfterPay or Zip Pay
Free Equipment Review
online personalised review of your current or new equipment
Innovation and convenience are both accurate and descriptive ways to express the features of the newest Fisher and Paykel nasal CPAP mask, the Eson™. The compact size ensures comfort and ease of use with only three main elements to employ during CPAP therapy. Superiorly quiet with the virtually none of annoying airflow associated with some CPAP masks that sometimes cause sleep disturbances for the user as well as the bed partner. With the three uncomplicated parts the user will find disassembly and re-assembly for cleaning easier than ever and less cumbersome. Simplicity in design with maximized technology and comfort make the Fisher & Paykel Eson™ Nasal CPAP Mask and Headgear a sleep therapy patient's dreams come true.
Simple Components
The RollFit™ CPAP Seal – the latex free CPAP seal rolls backwards and forwards over the nose adjusting automacally while minimizing pressure on the bridge of the nose as a result finding the optimal fit
The ErgoFit CPAP Headgear – more porous material that allows air to circulated more freely, easy to adjust, clean, and fit, with Easy-Clip hooks for quick fitting, and Velcro® tabs for easy on/off management
Easy CPAP Mask Frame – designed to ensure better line of sight such as TV viewing, freedom to move without lossing the seal the ball and socket elbow, one frame for all size cushions, and decreased noise levels with the standard Q Cover that also diminishes the flow of air therefore decreasing the noise level