Why buy from Sleep Right Australia?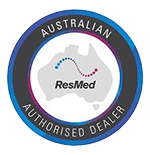 Money Back Guarantee*
ResMed Masks 14 days
ResMed Machine 30 days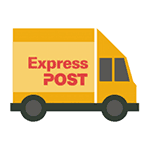 Free Express Post
on ResMed Masks & Machines within Australia

Easy Payment Plans
choose from Certegy ezi-pay, AfterPay or Zip Pay
Free Equipment Review
online personalised review of your current or new equipment
ResMed's universal adjustable headgear is designed for use with a wide range of Mirage series CPAP masks including the Mirage Activa, Mirage Activa LT, Mirage Micro, Mirage SoftGel, Ultra Mirage Nasal, Ultra Mirage II Nasal, and Mirage Quattro Full Face CPAP Masks.
Universal adjustable headgear is available in three sizes (Small, Medium and Large) and four colors (dark blue, light blue, pink, and camouflage).
Keep in Mind
Medium (or Standard) Universal Adjustable Headgear is provided by ResMed as the standard headgear on all of the masks listed above. Small and Large sizes can also be used with all of the masks above as well as the Ultra Mirage Full Face CPAP Mask.
USAGE NOTE: Universal Adjustable Headgear does not come with headgear clips which are sold separately.