Why buy from Sleep Right Australia?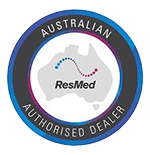 Money Back Guarantee*
ResMed Masks 14 days
ResMed Machine 30 days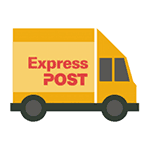 Free Express Post
on ResMed Masks & Machines within Australia

Easy Payment Plans
choose from Certegy ezi-pay, AfterPay or Zip Pay
Free Equipment Review
online personalised review of your current or new equipment
The ResMed Mirage FX is a simple but effective nasal mask that is designed to be compact, simple and easy to use. If the ResMed Mirage FX is your current mask then this package is the ideal way to ensure you extend the life of you mask and get the most effective CPAP therapy possible.
Within this package deal you will receive:
New headgear for your Mirage FX nasal mask.
A new nasal cushion for you Mirage FX.
As stated above, this package deal comes with a nasal cushion. The Mirage FX line features sizing options of small, standard and wide (please ensure size selected is the same size as your Mirage FX nasal mask.). The Mirage FX cushion hugs the nose and sits snuggly around it allowing for a good seal. The dual-wall, spring air cushion allows for maximum comfort as it sits softly upon the face.
The headgear for the ResMed Mirage FX nasal mask is soft, light weight and breathable. It is designed in such a way that allows you comfort throughout the night, improving your quality of sleep and CPAP therapy. The straps of the headgear are clip-free and simply slide on to the frame, keeping your mask in place throughout the night. Headgear is available in both for her and for him.
The ResMed Mirage FX nasal mask's innovative features, soft, comfortable design and lightweight feel makes this a convenient mask for a variety of people. Overall, this package provides you with the necessary replacement parts required to stretch the lifespan of your Mirage FX and to keep it in proper working condition.
Please note; This package deal is not a full mask. It is made up of replacement parts which when used with the ResMed Mirage FX, can freshen up your mask and keep it working at its best.