Why buy from Sleep Right Australia?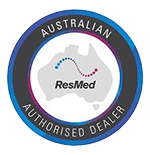 Money Back Guarantee*
ResMed Masks 14 days
ResMed Machine 30 days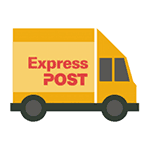 Free Express Post
on ResMed Masks & Machines within Australia

Easy Payment Plans
choose from Certegy ezi-pay, AfterPay or Zip Pay
Free Equipment Review
online personalised review of your current or new equipment
Within this package you will receive a cushion with sizing options of small, medium and large. The nasal cushion for the ResMed AirFit N20 mask is created with comfort in mind as can be seen from its soft silicone texture and improved seal. The InfinitySeal technology used in creating this product ensures the cushion adapts to your face seamlessly. Thanks to the innovative technology implemented in this cushion, the ResMed AirFit N20 is compatible with a variety of facial structures giving you both security and comfort throughout the night.
Along with this the package also features a pair of magnetic clips which attach to your headgear and then latch on to the N20 frame, making the process of using and fitting your mask that much easier.
The ergonomically designed headgear included in this package deal effectively adheres to the N20 frame allowing the mask to stay in place overnight. The headgear is made of a soft fabric creating a more comfortable and soft feel. This soft fabric headgear while providing comfort also prevents pressure and marks from occurring. The headgear for this CPAP Nasal mask also features several spots from which the headgear can be adjusted so you can rest easy knowing a proper fit will be achieved and maintained throughout your therapy. The headgear for the N20 is available in both blue 'for him' and pink 'for her'.
Overall this ResMed AirFit N20 package deal provides the necessary pieces required to get the most out of your mask. Periodically updating pieces like these can aid in extending the lifespan of your mask while keeping it in proper working condition, therefore allowing you to get comfortable and effective CPAP therapy.
Please note; this is not a complete mask.
Additional information
| | |
| --- | --- |
| Pillow Sizes | XS, S, M, L |
| Headgear for | Him Blue, Her Pink |