Why buy from Sleep Right Australia?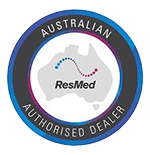 Money Back Guarantee*
ResMed Masks 14 days
ResMed Machine 30 days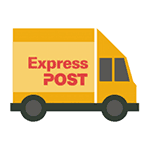 Free Express Post
on ResMed Masks & Machines within Australia

Easy Payment Plans
choose from Certegy ezi-pay, AfterPay or Zip Pay
Free Equipment Review
online personalised review of your current or new equipment
Introducing Sleep Right Australia's cutting-edge remote monitoring service for AirSense 10 and 11 CPAP devices, powered by AirView technology.
With Sleep Right's remote monitoring, you can effortlessly stay connected to your CPAP device and MyAir data from the comfort of your home. Our advanced system ensures real-time access to crucial information, allowing you to track your sleep progress, therapy adherence, and overall device performance.
Say goodbye to the hassle of manual record-keeping and hello to accurate, automated data collection.
Prioritize your well-being with Sleep Right's remote monitoring service. Unlock the potential of your AirSense 10 or 11 CPAP device, and embark on a journey toward healthier, more restful nights. Experience the future of sleep therapy management with Sleep Right Australia today. Your path to better sleep starts here.
If you need help analysing your MyAir data or want more detailed information we can provide guidance using the clinical AirView software.
The big advantage of all of the ResMed CPAP machines is the ability for us to remotely monitor your therapy. All of the machines have a built-in sim card which sends us the data after each night of use. As a result of this remote monitoring we are then able to make changes to suit your individual therapy needs. The parameters we can change remotely are your pressure settings, the ramp settings, so the time to get from start pressure up to the therapy pressure, and also the humidity settings within your machine.