ResMed Power Station II – Lithium Battery For ResMed AirSense 10 and S9 devices
Power Station II Battery with cables for either the ResMed AirSense 10 range or the ResMed S9 devices
Comes with Battery, bag and all appropriate connectors/cables
Why buy from Sleep Right Australia?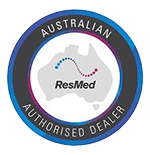 Money Back Guarantee*
ResMed Masks 14 days
ResMed Machine 30 days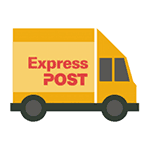 Free Express Post
on ResMed Masks & Machines within Australia

Easy Payment Plans
choose from Certegy ezi-pay, AfterPay or Zip Pay
Free Equipment Review
online personalised review of your current or new equipment
ResMed Power Station II - Lithium Battery For ResMed AirSense 10 and S9 devices
The ResMed Power Station II is the external, long-life, lithium-ion battery that powers your ResMed AirSense 10 or ResMed S9 device for up to 13 hours.
To charge the battery you will use either your standard power cord or the 12 Volt converter. The ResMed RPS II battery is charged from 0% to greater than 95% in less than four hours. The battery weighs less than a kilogram. making it is easy to transport and pack away.
The power consumption on the devices will vary depending on whether you are using your humidifier and/or your heated tube.
For example, the ResMed AirSense device will use 7 watts an hour without the humidifier. With the humidifier and heated tube connected the power usage can go up to 34 Watts. For more information see the power usage guide. We have made a blog post detailing how to turn off your humidifier and heated tube. To see this, click here. To minimise the space that is taken up, you can also get a side cover for where the humidifier tube usually sits.
Power Station II Battery package includes a bag and connectors/cables (available only for ResMed AirSense 10 and ResMed S9 devices). 
Dr Sleep Right Says
The RPS II has provided many of our patients freedom to use their device in situations where they haven't been able to in the past. It has also been very useful as a backup power option the nights where there have been power outages. 
The typical use for the battery has been when people go camping. Typically, people will use the battery overnight then charge it using the converter the following day when travelling around or moving to their next destination. The power consumption is significantly less when using without the humidifier, so bear this in mind when you go on your next trip using battery power.